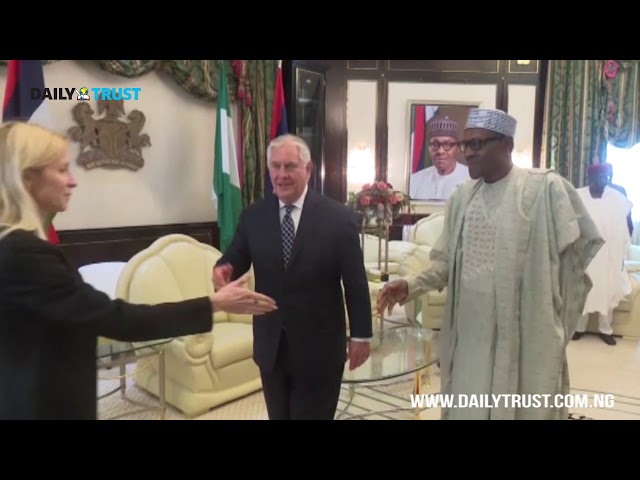 US President Donald Trump has sacked Secretary of State Rex Tillerson, replacing him with the director of the CIA, Mike Pompeo.
Thanking Mr Tillerson for his service on Twitter, Mr Trump said the new state secretary would do "a fantastic job".
Mr Tillerson, a former chief executive of ExxonMobil, was only appointed to the job just over a year ago.
Tillerson was in Abuja, Nigeria's capital yesterday, where he pledged the support of the US in securing the quick release of the Dapchi and remaining Chibok schoolgirls abducted by Boko Haram terrorists.
He was initially slated to spend the night in the Nigerian capital but his visit was cut short, owing to what his spokesman said were pressing engagements in Washington D.C.